Top 5 Amazon Privacy Settings You Must Check
September 22, 2020
Return to Learning Center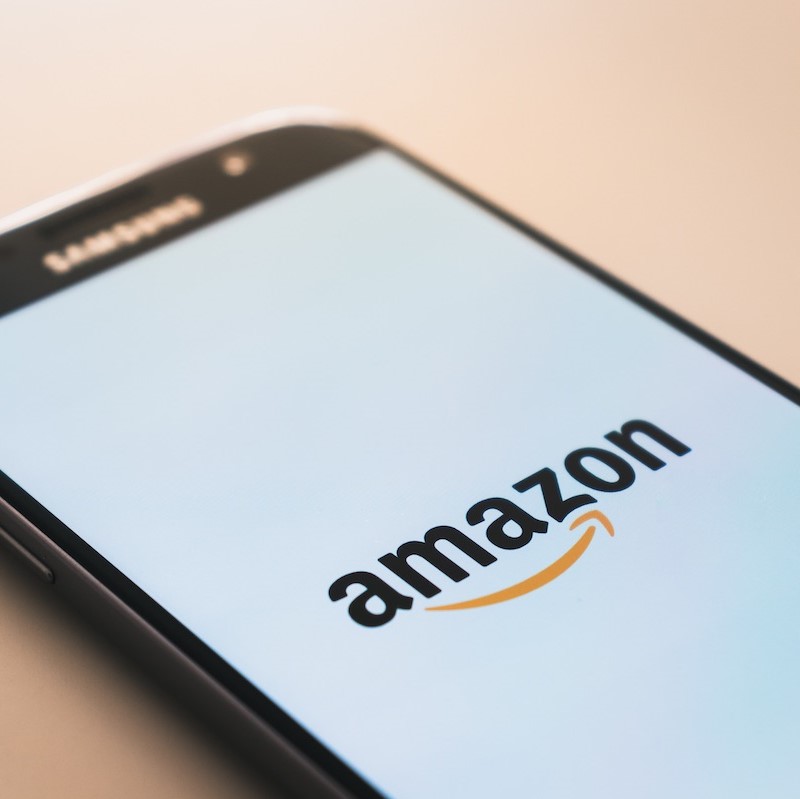 Let's keep it as real as Donald Trump's Twitter feed. We all give big Silicon Valley tech companies way more info than we should for the sake of convenience. What we do online, what we like, where we go, what we buy, what your phone number is, and even what kind of medication we're taking is out there for the taking if criminals can dig deep into you. You really can't get around big company data-collecting, but there are steps you can take to minimize it. Everybody knows about Facebook privacy issues, and we all know that Google's privacy settings are confusing, but Amazon is also a huge and underrated issue. To start, dive into your Amazon settings. Have most people ever looked at these? If you haven't you can make yourself a little safer right now, which is what our privacy service is passionate about.
Look at your account at Amazon.com to set this up.
1. Stop Amazon from tracking your browsing
Amazon tracks your browsing activity by default. The company saves your searches, including items you recently viewed and product categories you looked through. All of this information helps Amazon create targeted ads. That's why you see products eerily similar to ones you looked up or were thinking about recently when browsing random websites. Although your browsing history is hidden from the public, you may find this habit a bit concerning.
Here's how to stop Amazon from tracking your browsing activity:
Log in to your account at Amazon.com.
On the upper menu under the Amazon search bar, click on Browsing History.
On the next page, click on the Manage history drop-down arrow.
Toggle Turn Browsing History on/off to Off.
You can also turn off personalized ads in a few clicks: 
Go to Your Account page.
Under "Communication and content," click Advertising preferences.
On this page, select Do not show me interest-based ads provided by Amazon.
Hit Submit. You should now have fewer targeted ads following you around the Internet.
2. Double-check your lists
There are two main "lists" on Amazon: the Shopping List and the Wish List. You may use your Wish List for gift ideas or to keep track of items you want to buy later. The big problem is, anyone in the world can find your Wish List by searching your name. If you have a very common name in your country, you may not be easy to isolate among the 593,494 other John Smiths. But if strangers find out where you live, they may deduce and identify your profile. This might not be an issue, or it might reveal private information about your life that you don't want the public knowing.
 To check the privacy settings of your Amazon Lists:
Click on the Accounts and Lists drop-down box then select Wish List.
Click the three dots next to "Send list to others" on the top right, then select Manage List.
Here, you can change your list details like your list name, the name of the recipient, email, birthday, and privacy.
To change the list's privacy settings from Public, click on and select Private on the drop-down box. You can also select here whether items can be added to your list through Alexa.
3. Remove your public profile
We don't often think of our Amazon account as a social network. However, in a loose sense that's what it is. People are always surprised they realize that this info is public. Your profile is created automatically, whether you want it or not, and it contains comments, ratings, public Wish Lists, biographical information and other site interaction on Amazon. It doesn't include your purchases or browsing history, but it's still very informative to somebody who wants to snoop around. If they manage to get this information as well as other info like your phone number and email address, the hijinks that could ensue are unlimited.
If you want to control what activity is visible on your public profile, follow these steps:
Sign in to your Amazon account. Click Accounts and Lists. 
Under "Ordering and shopping preferences," click Your Amazon profile.
Click the orange box marked Edit your public profile.
Here, you'll see Edit profile and Edit privacy settings.
It's sometimes hard to tell what other people can see.
If you want a quick look at what information you're sharing publicly, click "View your profile as a visitor."
You can tell at a glance if you're sharing anything you don't want out in the public arena.
If your profile shows your real name or other information you don't want, go back to the profile settings page and click the Edit profile tab. It's located right next to the Edit privacy settings tab.
You can edit or delete any information like your bio, occupation and location. You can even change the "public name" on your profile and post reviews anonymously.
4. Listen to and delete your Alexa recordings
If you own an Alexa-enabled device, you probably know its secret: The device records a lot of what you say. Alexa doesn't store these recordings in the device itself but on Amazon's servers. You can review your voice log with the Alexa app on iOS and Android and listen to all your requests. Want to set these up to delete automatically after a certain amount of time? In the Alexa app, go to Settings > Alexa Privacy > Manage your Alexa data. Under "Manage your voice recordings," select Automatically delete recordings and select whether this happens every 3 months or every 18 months. You can also ask Alexa to delete recordings for you. To enable this, go to Settings > Alexa Privacy > Review Voice History in the Alexa app. Now you can say, "Alexa, delete everything I said today" or "Alexa, delete what I just said." Amazon warns, "Deleting voice recordings may degrade your Alexa experience." The convenience factor of having Alexa remember all of your history forever might not be worth the loss of privacy to you. Voice Apps are very fun, but caution should always be observed.
5. Disable voice purchases or set a pin
Voice ordering sure sounds convenient, and it really can be if you find yourself ordering the same staples month after month. But for most people, it's probably something you only run into on accident. You can disable voice purchasing following these steps:
 Open your Alexa app.
Tap the three bars in the lower right corner and select Settings > Account Settings.
Tap Voice Purchasing and slide the toggle to disable "Purchase by voice." 
  If you still want the convenience (and the futuristic sci-fi vibe) of Alexa voice purchasing, you should set up a PIN code to avoid unauthorized purchases.
To set it up:
Go to the same Voice Purchasing settings page on your Alexa app.
Enable Purchase by voice, then toggle Voice Code to On.
This will prompt you to enter your four-digit PIN code. Once you have a Voice Code configured, the 4-digit code has to be spoken out to complete a purchase on your Alexa-enabled device.
Of course, anyone can listen in and reuse your code. A voice-purchasing PIN adds a tiny bit of extra security, but it's hardly foolproof, so you should still be cautious when ordering within earshot of strangers.
These are just some of the tips you should look into when examining your Amazon account. The key takeaway from this isn't to just follow these recommendations, but to seriously dive into your account privacy settings and see exactly what information you're sharing with Amazon and the world.
We hope you enjoyed reading this guide and learned something new! Check out our Learning Center to learn more about online privacy and security or consider subscribing to our Online Privacy Service to remove your phone number, name, and address from Google, Bing, Yahoo, and DuckDuckGo search results and hundreds of data broker sites.