Arizona School Board Allegedly Does Background Checks On Parents Angry Over Critical Race Theory And Mask Mandates
November 12, 2021
Return to Learning Center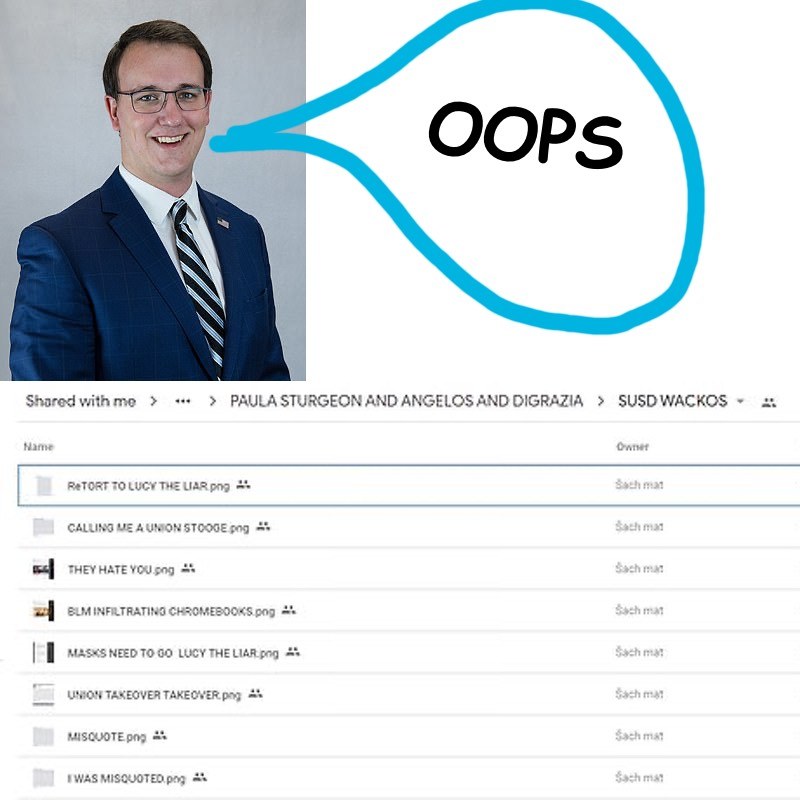 The latest example of how having your personal information out there on the Internet can be harmful to you is here. This time it comes comes from Arizona, where Scottsdale School Board President Jann-Michael Greenburg is accused of compiling secret dossiers on parents who were vocally against Critical Race Theory and Covid-19 Mask Mandates. This was reportedly discovered when Greenburg accidentally sent a screenshot containing the dossier's link to a mom when accusing her of anti-Jewish sentiment. The mom noticed the link to a Google Drive account in the screenshot and that its contents were set to public.
The drive, which has since been made private, contained files labeled "SUSD Wackos", "Press Conference Psychos", and "Anti Mask Lunatics" among others in a giant database tracking the online political activities of parents in the district. Anyone with a link was able to view its contents, which led to a number of angry parent demands for Greenburg to resign his top-ranking position. This dossier allegedly contained Social Security numbers, financial info, and even divorce records: all the kinds of information you'll find on data brokers and that background checks by private investigators can turn up and which can be used against a local political opponent or rival.
Luckily in this case, the technical ignorance of the creepy busy body seems to have been his undoing. But the rule of thumb to see here is that in today's heated political times, you don't know where the next attempted threat to your livelihood may come from, as political activists can easily use data brokers to dox you in an attempt to cause harm. Deranged psychopaths and rivals with your personal information who are committed to wrong-doing can unfortunately ruin your life with access to your data, so heed the warning and look into what information is out there about you.
We hope you enjoyed reading this guide and learned something new! Check out our Learning Center to learn more about online privacy and security or consider subscribing to our Online Privacy Service to remove your phone number, name, and address from Google, Bing, Yahoo, and DuckDuckGo search results and hundreds of data broker sites.