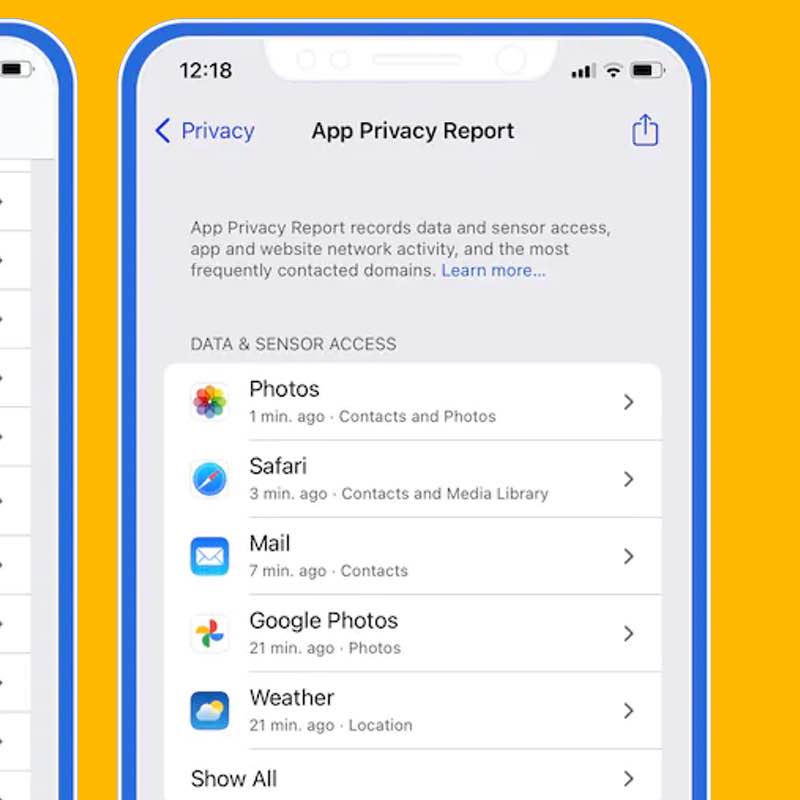 Apple has been in the news for a lot of important privacy-related issues in recent days, some of which directly impacts Android users as well. Here's a quick recap of some of the most important highlights.
Apple has quietly removed all references to its CSAM Project (scanning of child sexual abuse material) from its website after announcing that the new technology would be baked into iOS 15 and macOS Monterey. Apple originally announced this feature months ago that claimed it could detect and report illegal content to law enforcement while preserving user privacy. However, they faced an incredible backlash from security experts and privacy advocates who pointed out the technical issues, as well as the ease with which authoritarian governments could co-opt this technology to effectively track dissidents. Apple had some clever solutions, but that didn't dissuade the critics. Of course, some privacy advocates are still concerned that after the initial heat dies down, that Apple will just quietly add this feature in a a future release with less fanfare. This involves very complicated issues having to do with privacy and protecting children, so it pays to learn more about this and follow this news.
Apple has released a new Android app called "Tracker Detect" that is designed to help people who don't own iPhones or iPads to find unexpected AirTags and other Find My network-equipped sensors that may be nearby. While Apple's devices can identify AirTag trackers that are following you and inform you if somebody might be using one to snoop on your movements, this was needed to protect Android users from stalking and other criminal activity that their software cannot see.
Apple's ad business may be doing much better because of its App Tracking Transparency (ATT) framework feature. Apple's own App Store search ads effectively let Apple categorize people by their interests and allows them to serve relevant ads and track users without being subject to this. Some industry observers have pointed out that Apple is essentially not subject to the same rules that other social media companies are. These are super complicated issues that have billions of dollars at stake, so the proof might be in the long-term Apple stock price and their financial reports that may or may not show a growing advertising business, which has always been very tiny by Apple's standards.
Apple released their "App Privacy Reports" Feature in iOS 15.2. Essentially it's a log of background processes of your Apps and a great complementary feature for their Privacy Nutrition Labels. With this App Privacy Report, you can see how often each App accesses your phone's microphone or see what domains they send any network activity to in the background. This is a great way to easily keep tabs on an App if you don't fully trust what they're doing in the background. To find this, upgrade to the newest version of iOS and visit "Settings" and Go to "Privacy" then visit "App Privacy Report" and turn it on. After waiting a while for activity to occur, you should be able to see a record of what's going on in the background. This feature is incredibly useful, but is a bit of a mixed bag as adding transparency is great, but doesn't necessarily fix any privacy issues in and of itself because knowing about a privacy issue doesn't necessarily resolve it.
We keep a very close eye on the technology industry landscape because we're dedicated to keeping our highly appreciated customers protected and providing services and features that benefit them. Apple has historically had a better record of maintaining user privacy than other Silicon Valley giants due to their business model. In the past, Apple as a company was geared around selling expensive computers and gadgets rather than selling ads. However, as the world gets more interconnected and as they release more cloud-based services for their customers' devices, many of the same types of issues that plague other big corporations have seemingly been afflicting Apple. To be an informed consumer and have a better understanding of the technology industry's impact on your privacy, follow our blog for news on Google, Facebook, Amazon, Twitter, Reddit, and other impactful technology firms.
We hope you enjoyed reading this guide and learned something new! Check out our Learning Center to learn more about online privacy and security or consider subscribing to our Online Privacy Service to remove your phone number, name, and address from Google, Bing, Yahoo, and DuckDuckGo search results and hundreds of data broker sites.