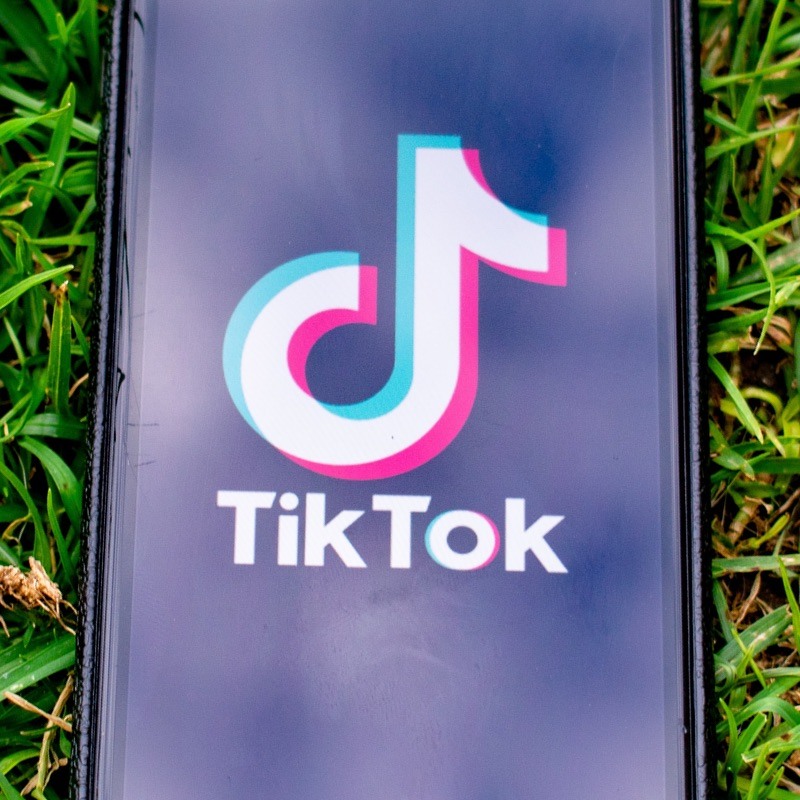 America is amazingly culturally dominant in many ways. In the online era thus far, virtually all of the popular social services that people use (Facebook, YouTube, Twitter, Reddit, and on and an and on) have emerged in America and especially in California. But the current hotness is arguably TikTok, the video-sharing platform owned by the Chinese social media giant ByteDance. It is one of the most popular social media services in the world with close to a billion users. However, its extreme data collection, use of China's infrastructure, and its parent company's close ties to the Chinese Communist Party make it a perfect tool for massive surveillance, data collection, and even public propaganda by the Chinese government. TikTok became a hotbutton political issue in 2020 with President Donald J. Trump issuing an executive order about it. It was reported that the government wanted TikTok sold to an American firm.
As with just about every social media platform, TikTok gathers a lot of personal data. According to its privacy policy, even if you just download and open the app but never create an account, TikTok can collect this information explicitly:
IP address
Browsing history (i.e., the content you viewed on TikTok)
Mobile carrier
Location data if you are using a mobile device (including GPS coordinates and WiFi and mobile cell data)
Info on the device you used to access TikTok (for Android devices, this includes your IMEI number, which is essentially your device's fingerprint so it can be identified, and potentially your IMSI number, which is used to track users from one phone to another)
To open an account, you must enter a phone number or email and your date of birth. Once you have created an account, TikTok asks your permission for access to your social media accounts (like Twitter, Instagram, Facebook, etc.), your phone's contact list, and GPS data.
Once you start using the app, TikTok logs details about:
Every video you post
How long you watch videos
Which videos you like
Which videos you share
Any messages you exchange via the app
The in-app currency you use to support your favorite video creators and payment information
According to TikTok itself, if you delete your account the company will delete your account data, videos, and information within 30 days. This claim is impossible to independently verify, as is the case with most social media companies. You should probably not trust that information that you submit to them is ever permanently purged. TikTok's data collection is extreme, even for a social media platform that collects its users' data to serve them with targeted ads. And TikTok explicitly states in its privacy policy that it shares your browsing data and email address with third parties so that it can serve you with targeted advertising. At least now you know what you're getting into with TikTok.
The above is extreme, but about par for the course of social media thus far. What truly distinguishes TikTok from other social media giants is that it is technically owned and operated by a Chinese company. ByteDance, the company that owns TikTok, is located in Beijing and is worth over $100 billion. Chinese domestic laws and regulations and legal practices, along with internal party politics, can make it hard to parse whether a company is independent or coordinating with the Chinese Communist Party (CCP). While Oracle is now TikTok's trusted tech partner, putting a US firm into a little more of an official relationship, it's tough to know what that will mean for TikTok's independence from the CCP. Based on what we know about their desire for social control, it is tough to believe that they are truly independent. Depending on your political beliefs and knowledge of Communism's History, you might be truly terrified at this prospect and see why President Trump considered this a national security concern.
Beyond privacy concerns, many worry about increasing censorship, which is already a concern in Silicon Valley. There are concerns that the Chinese government and ByteDance can be using TikTok as a tool to extend China's global censorship. American employees had formerly reported to the Washington Post that they were pressured by administrators in Beijing to restrict any political content, especially on the very symbolic Tiananmen Square incident and the fate of the Uyghurs in China. Additionally, with a private algorithm (as most companies are) they can use the popular videos in various patterns to attempt to influence the American people. This is a major tool in a rival's hand which should be of concern to Americans.
There are many privacy and safety concerns associated with using TikTok. Does that mean you shouldn't use it? Well, your life is your own to make choices. But if you're privacy conscious, there are probably safer networks to rely on for fun and entertainment that don't have some of the reported privacy issues and other problems that TikTok seems to have. At the very least, know what you're getting into and research all claims on your own and make an informed decision.
We hope you enjoyed reading this guide and learned something new! Check out our Learning Center to learn more about online privacy and security or consider subscribing to our Online Privacy Service to remove your phone number, name, and address from Google, Bing, Yahoo, and DuckDuckGo search results and hundreds of data broker sites.