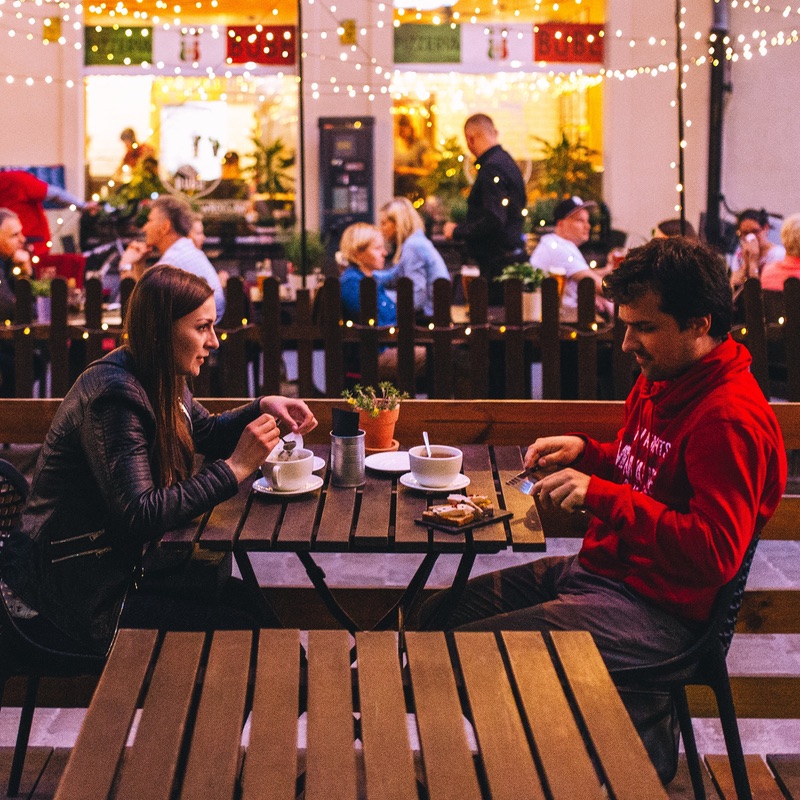 Dating in 2020 is different than it was a few decades ago. Not only do you have to worry about pandemic and mask etiquette, but now meeting somebody naturally by bumping into them in the grocery store or through friends is less common. Nowadays, many happy young couples end up meeting on OkCupid, Bumble, Tinder, CoffeeMeetsBagel, Hinge, or FarmersOnly. (Fun fact: my grandparents met on Tinder.) While it is certainly convenient to meet people online or through an App, there are some inherent privacy risks.
Obviously, one big issue is you don't want a potential crazy person to have personally identifiable information about you. Another big issue is worrying about personal reputation. Especially in smaller cities where social circles are smaller, professionals are concerned about their reputation if they appear on dating sites and want to maintain their privacy. These are not simple issues to solve because you want to balance having a social life with your privacy and safety.
The reality is that the more information that exists about you on the web, the more measures you need to take to keep yourself safe and is the reason why privacy services exist. Truthfully, caution is warranted, and there's nothing to be afraid of with online dating, but you need to be smart about the info you post online and reveal to your date. Here are some privacy and safety ideas to keep you safest.
Google Yourself. You might be surprised what appears in a search engine without your last name. Some people use the same username on all apps, so somebody can easily track you down from your OkCupid Account. Or if you swap phone numbers, people can easily search for that. Or how about your workplace: you'd be surprised how a dedicated Internet sleuth can track you down with just a few bits of info about you. Everything from your alma mater to hobbies to pictures with identifiable details that you post can dox you. Even an uncommon first name can give you away.
Go private. For people concerned with seeing coworkers or fellow church members on a dating app or site, you might consider not worrying about this as social norms have changed. But if you're still concerned, various dating sites such as Match let you have a "private mode" that makes your profile invisible to those you haven't chatted with. So you control who even sees you. Of course, this creates more work for you: you'll have to initiate chats with people. But the results will keep you more hidden from potential prying eyes.
Hide your phone number. Once you've chatted a bit, many people want to exchange phone numbers to text and make plans to meet at a bar or wherever you want to go. But of course, there's some concern about giving this information to somebody you don't know. What's the way to solve this conundrum and date safely? Google Voice is one solution. Using the app, you can send and receive texts, accept and listen to voicemails, and even block numbers from your matches who get a little rowdy. There are many other chatting systems like Kik and others that people sometimes use to communicate without sharing a number.
Tell somebody who and where you're meeting. It's a good idea to let a friend know who you're meeting with and where you're going so somebody knows where you are and make this known. This way the odds of anything bad happening, especially if you're smart and always meet in a public place, will be greatly reduced.
Go out and have a nice time. Don't let fears of stalkers or pandemics or other concerns hold you back from living your life. Just try and be smart about things and make good decisions that reduce your risk.
We hope you enjoyed reading this guide and learned something new! Check out our Learning Center to learn more about online privacy and security or consider subscribing to our Online Privacy Service to remove your phone number, name, and address from Google, Bing, Yahoo, and DuckDuckGo search results and hundreds of data broker sites.