How To Delete Yourself From Spokeo
October 6, 2020
Return to Learning Center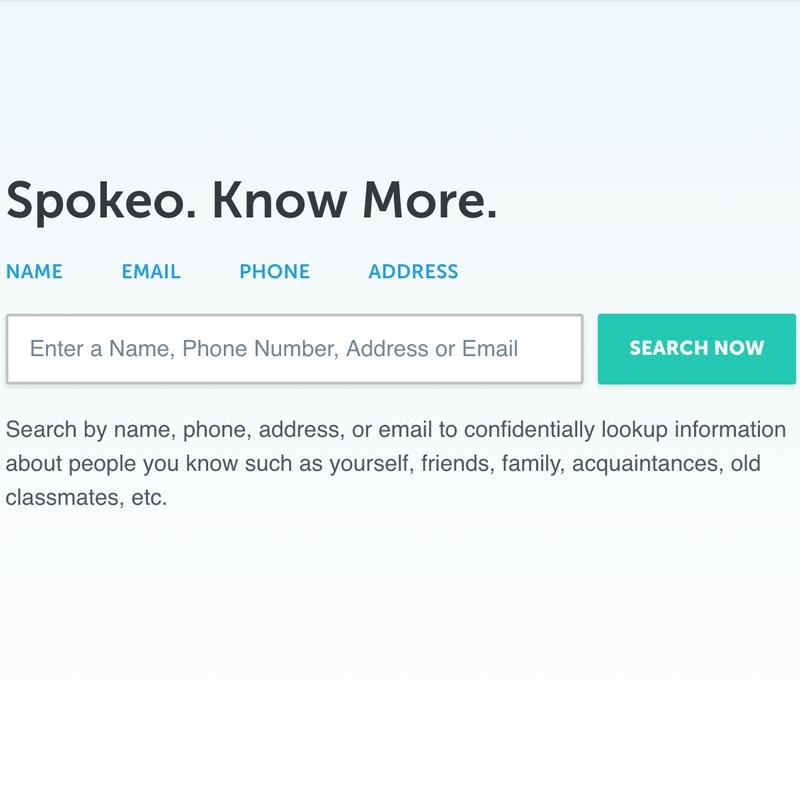 If you haven't heard of it before, you might be asking "What Is Spokeo?" Spokeo is a people search website, reverse phone number lookup, and data broker that aggregates and sorts data from online and offline sources, public records, and other sources and and makes this data available to anybody. These kinds of sites have been criticized for profitting off of unwilling participants and potentially causing them harm and danger with their personally identifying information (PII) available. They claim to be able to "Search Anyone, Anywhere" so you know that they can cause you deep problems if you're not careful. The site has become an information gathering website that offers various options for finding information about people. It claims to know, among other things, one's general income, religion, spouse's name, credit status, the number of people in the household, a satellite shot of the house and its estimated value, and other common data like names, email, phone number, and more.
Spokeo utilizes deep web crawling technology, among other sources, to gather and collect data. Searches can be made for a name, email, phone number, username or address and this information shows up highly in Google. The site allows users to remove information about themselves through the "opt-out" procedure that requires the URL of the listing and a valid email address. Spokeo collects information from public records and does not do original research or verify their personal data. It aggregates marketing data approximations into the data it finds from social media and online registry sites.The company gives users access to 12 billion public data points. They aggressively try and get you to subscribe to their service to try and learn more as one of their profit streams.
You can indeed remove yourself from Spokeo by filling out their opt-out section and confirming your email address. Here are the steps to delete your Spokeo profile for free and fully cancel the unwanted and unasked for service.
1. Search for your page on spokeo.com.
2. Find your listing and click on it to see your profile. Make sure it's yours
3. Copy the url of your profile from the browser address bar.
4. Go to Spokeo's opt-out page, spokeo.com/optout where you can fulfill the deletion. Paste the url of your profile, enter an email (maybe it's a good idea to use a third party one not associated with you), and complete the CAPTCHA to verify that you're not a robot.
5. Click the verification link sent to your email inbox.
6. Your listing should be removed within 72 hours. Verify that removal
7. Do more searches for your PII. It's possible your records and page could be duplicated.
8. Periodically monitor Spokeo and repeat the process. If new data comes in from their crawlers, it's possible to show up again on the site later.
Managing your personal internet appearances and reputation like this is a time-consuming, but valuable task that can help you get better jobs, avoid identity theft, and reduce your Internet footprint, and your real world risk level. You can always do this yourself of course, but if you don't want to spend the time needed to navigate Spokeo and the many other data brokers' confusing forms, monitor them for compliance, and continuously do searches to ensure that your data is off of these sites, you can instead use a reputable privacy service to ensure that your phone number is removed from the Internet permanently. It is always your choice whether or not to do this, but taking care of your Internet safety can help you out immensely in the long run.
We hope you enjoyed reading this guide and learned something new! Check out our Learning Center to learn more about online privacy and security or consider subscribing to our Online Privacy Service to remove your phone number, name, and address from Google, Bing, Yahoo, and DuckDuckGo search results and hundreds of data broker sites.