COVID-19 Caused A Massive Spike In Worker Surveillance
November 13, 2021
Return to Learning Center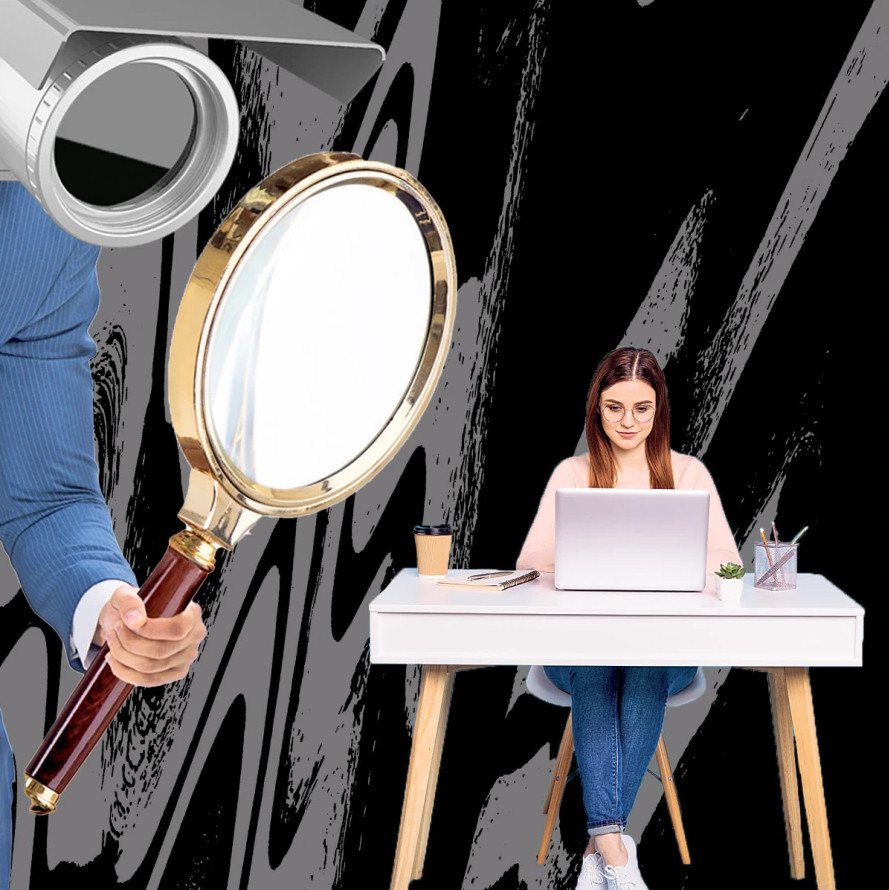 A third of the U.S. workforce has shifted to remote work as a result of the pandemic, according to a survey conducted by MIT
Fearful this could lead to a drop in productivity, employers have turned to remote monitoring tools to ensure their staff work effectively from home. From covert webcam access to random screenshot monitoring, these products are capable of recording almost everything an employee does on their computer. The rapid increase of these invasive programs risks setting new standards of workplace surveillance and dramatically undermining employees' right to privacy.
As a the global pandemic was declared and lockdowns came into force around the world in March 2020, interest in employee surveillance software surged. Over the ensuing months, that demand settled but at a much higher level than before the start of the pandemic.
Found in 81% of the surveillance tools, keystroke logging is a highly intrusive feature that allows employers to view every click, touch of the keyboard, and conversation of their staff, who may not even realise that it's happening
Some government agencies, schools, and employers have implemented virtual monitoring with programs like Time Doctor or StaffCop, which can log keystrokes, watch screens, take over a computer remotely, see employees' locations, record audio and more.
"If you're looking for a federal law that prohibits employers from engaging in ongoing, intrusive and unnecessary surveillance of workers, you're not going to find it," he wrote. "In fact, worker surveillance has been common since the industrial revolution."
COVID-19 has led to a massive spike in worker and government surveillance. And it's all part of the plan: Governments and tech companies want to make intrusive surveillance so pervasive that people will start to think that it's a normal part of our daily lives, like brushing our teeth or putting on shoes.
We hope you enjoyed reading this guide and learned something new! Check out our Learning Center to learn more about online privacy and security or consider subscribing to our Online Privacy Service to remove your phone number, name, and address from Google, Bing, Yahoo, and DuckDuckGo search results and hundreds of data broker sites.